Divorce Statistics
By John Anthony Ward on December 07, 2018
---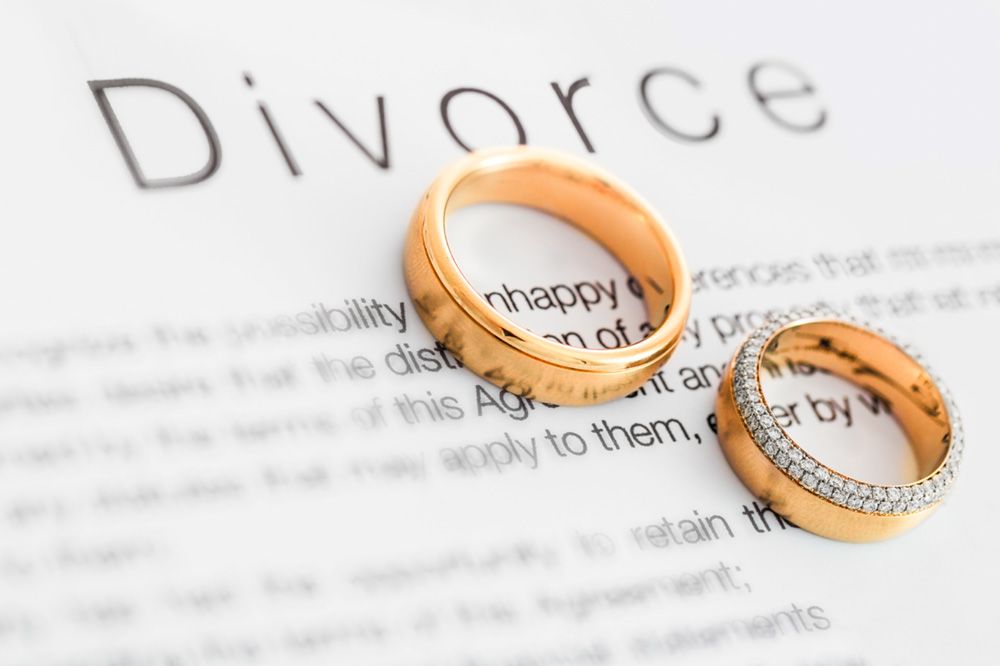 Nearly any newly married couple will say that their marriage will last. But realistically, any marriage has the potential to end in divorce.
Divorce attorney John Anthony Ward has represented many clients who are going through a divorce. His goal is to stay practical and calm throughout divorce proceedings so that he can fight to protect client's rights, and work toward an amicable and agreeable settlement for all involved parties.
The divorce statistics presented here to our Kenosha, WI clients show just how valuable an experienced divorce attorney can be.
Divorce by the Numbers
Data collected by the Center for Disease Control and Prevention, or the CDC, shows that recent divorce rates are actually slightly lower now than they were nearly 10 years ago.
This data shows that, in the years 2000 and 2001, the divorce rate for the United States stood steady at four divorces for every 1,000 of the population. Between 2002 and 2005, the divorce rate gradually dropped each year. Respective divorce rates for those years were 3.9, 3.8, 3.7, and 3.6. After a slight increase in 2006, divorce rates stayed close to 3.5 for several years.
Starting in 2012, divorce rates began dropping again. Although the differences were minor each year, the divorce rate was down to 3.1 in 2015, which was the lowest recorded divorce rate during this time period.
As recently as 2016, statistics presented by the CDC showed the national divorce rate back up just slightly to 3.2, which is still significantly lower than the divorce rates we saw at the start of the decade.
When people initially see that there are roughly three to four divorces for every 1,000 people, it actually doesn't sound like that common of an occurrence. However, we have to consider that this is four divorces out of every 1,000 of the total population, and not all of those people are married. For instance, in 2016, census data showed the population of the United States at 323,127,513, but only 2,245,404 of those were married.
And when you compare marriage rates to divorce rates, the number of divorces is consistently close to half the number of marriages each year. For instance, in 2000, the CDC reports the national marriage rate as 8.2, and the national divorce rate as 4. In 2008 the national marriage rate was 7.1 and the divorce rate was 3.5. And in 2016 when the divorce rate was down to 3.2, the marriage rate was down to 6.9.
Wisconsin Divorce Rates
In data collected in 1990, 1995, and again between the years of 1999 and 2016, the CDC further broke down divorce statistics for each state. The year that Wisconsin had its highest divorce rate was 1990, when there were approximately 3.6 divorces for every 1,000 people residing in the state.
Divorce rates in Wisconsin saw a slight decrease in nearly every year following that. The most recent data from 2016 showed the Wisconsin divorce rate at a low of 2.6 for every 1,000 of the population in the state.
While this still amounts to a great number of divorces for the year, the 2.6 divorce rate for Wisconsin is lower than many other states across the nation.
Contact Us
If you are considering a divorce, you want to have an experienced attorney on your side. John Anthony Ward, LLC can provide you with the thoughtful, knowledgeable, and reliable representation you deserve. Contact us at your earliest convenience to learn more about our legal services. Call (262) 654-8868 to set up a personal consultation.
Related to This
"Mr. Ward and his professional team proceeded tenaciously to build a strong case in my favor. His in-depth knowledge of the law resulted in my twelve year old felony becoming just a misdemeanor. Mr. Ward is the third attorney to work on my case, but the only one who achieved positive results."

Emily Rogers