Car Accidents and Speeding
By John Anthony Ward on October 31, 2019
---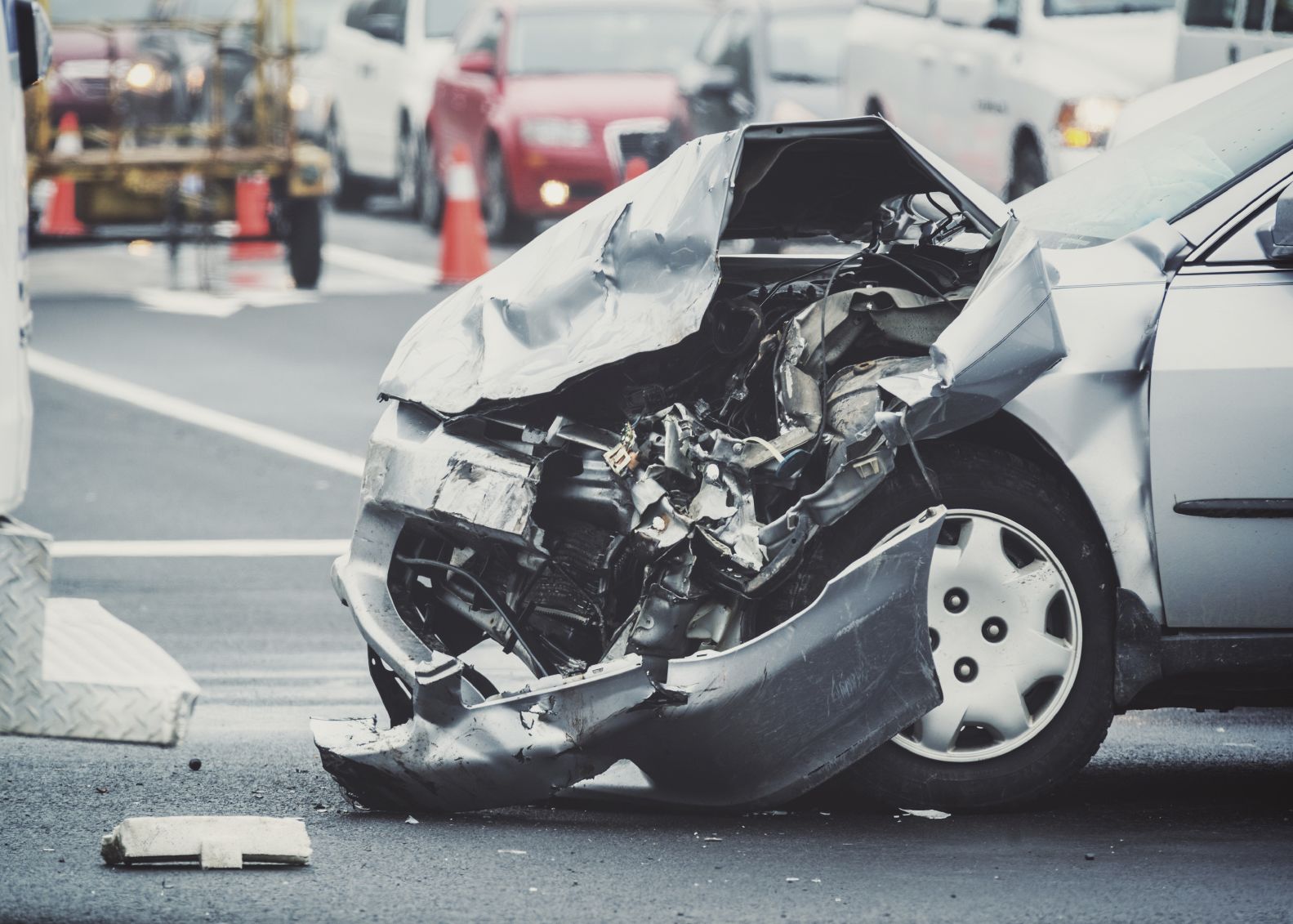 Speeding is one of the main causes of auto collisions. When drivers fail to observe the speed limit, it can lead to catastrophic injuries and even death. Those affected by serious auto crashes in the Kenosha, WI area need to speak to skilled and trusted attorney John Anthony Ward.
Below, let's consider a few facts about the dangers of speeding. We'll then cover the kinds of legal damages that may be sought in auto accident lawsuits.
Statistics on Auto Accidents and Speeding
According to statistics from the National Highway Traffic Safety Administration (NHTSA), 9,378 people were killed in speeding-related auto accidents in 2018. While the number is tragic, this is still a 6 percent drop in speeding-related deaths from the previous year.
The NHTSA also notes that 49 percent of speeding drivers involved in fatal crashes were not wearing their seatbelts at the time of their accident. Demographically, men between the ages of 15 and 20 comprised 31 percent of all drivers in 2018 who were involved in fatal crashes related to speeding.
Dangers to Other Motorists
Speeding obviously poses the most dangers to other motorists. When someone is driving recklessly around you, there's a risk of a collision or swerving into an adjacent lane to avoid a collision. At highway speeds, a collision with a speeding motorist can be catastrophic if not fatal. Speeding motorists may also fail to use turn signals and not observe the right of way.
Speeding can be especially deadly at intersections. As drivers speed to beat traffic signals, there's an increased risk of running a red light and causing a t-bone collision with motorists abiding by the rules of the road.
Dangers to Bicyclists and Pedestrians
In addition to harming other vehicles, our Kenosha law firm has also noted that bicyclists and pedestrians can be seriously harmed when motorists are speeding. People who are in a hurry or are recklessly breaking the speed limit tend to be less attentive to others who are sharing the road.
Bikers may be clipped as a speeding motorist attempts to overtake them. Pedestrians may be completely unnoticed by a speeding motorist, which can make crossing the street dangerous, even at sidewalks. These concerns are heightened in school zones, where children are at serious risk of injury.
Speeding Hazards Become Worse in Poor Weather
If it's raining, snowing, or foggy, the dangers of speeding become even greater. Any kind of condition that reduces traction means a greater risk of a speeding vehicle skidding or losing control. If there are problems with visibility, a speeding motorist may not recognize other vehicles or people around them. This is important to note as the fall transitions into winter.
Damages Sought in Speeding Collision Lawsuits
In auto accident lawsuits related to speeding, compensatory damages can be sought to cover medical expenses, lost wages, vehicle and property damage, and emotional pain and suffering. In fatal collisions, compensatory damages can also cover funerary costs and the long-term impact of losing a loved one.
Punitive damages may also be sought in these cases. These damages are intended to punish the negligent person or party for the accident. They are not tied to the material losses in the case but rather the egregiousness of what occurred.
Speak with a Skilled Attorney About Your Accident
If you live in the Kenosha area and have been involved in a serious motor vehicle collision, you should contact a skilled attorney. You can reach John Anthony Ward by phone at (262) 671-8692.
Related to This
"Mr. Ward and his professional team proceeded tenaciously to build a strong case in my favor. His in-depth knowledge of the law resulted in my twelve year old felony becoming just a misdemeanor. Mr. Ward is the third attorney to work on my case, but the only one who achieved positive results."

Emily Rogers